THE BIG & CONTROLLED BLOWOUT SET
One United, Big Blowout, Control Hairspray

GET 10% OFF BUNDLES
Use code BUNDLE10 at checkout.

Get the perfect blowout with the this styling trio. BIG BLOWOUT Redken's Big Blowout is a volu ... Read Full Description
THE BIG & CONTROLLED BLOWOUT SET
One United, Big Blowout, Control Hairspray

GET 10% OFF BUNDLES
Use code BUNDLE10 at checkout.

Old Price
New Price
$80.00
THE BENEFITS
Get the perfect blowout with the this styling trio.
BIG BLOWOUT
Redken's Big Blowout is a volumizing blowout gel that melts into hair to provide a voluminous bombshell blowout to all hair types and textures. Formulated with silk and Vitamin E, this heat-protectant gel provides anti-frizz and anti-humidity benefits to make your blowout last.

• Instant volume & texture
• Leaves hair naturally bouncy
• Natural luminous shine
• Anti-frizz & anti-humidity benefits
• Heat protection up to 450° F degrees
• Fragranced with notes of rhubarb, orange flower and cedarwood


ONE UNITED
Redken's One United is a 25-benefit leave-in nourishing treatment formulated with lactic acid and coconut oil to increase manageability, protection, and overall hair health.
• Provides lightweight Conditioning
• Enhances the caring benefits of other leave-in treatments
• Softens the touch of texture of the styling products
• Conditions and nourishes hair
• Helps even porous hair
• Reduces hair dryness
• Help to detangle hair
• Strengthens hair
• Primes hair for styling and helps prevent hair breakage from brushing
• Safe for color-treated hair and ombre hair
• Helps prevent heat damage from hair hot tools
• Helps prevent split ends and seal in hair cuticle
• Helps protect hair from external aggressors
• Gives hair a silky touch
• Adds hair smoothness and hair shine
• Helps control frizz
• Anti-static
• Controls hair fly-aways
• Makes blow-dry easier
• Hairstyle refresher
CONTROL HAIRSPRAY
Control Hairspray, formerly known as Control Addict 28, is a high-hold, anti-frizz hair spray that holds hair in place for 24 hours without residue or flaking. This maximum control hairspray features Redken's Spray-Strong Complex, which provides a weightless, brushable finish, and protection from heat damage.
• Contains Vitamin B5
• Extra strong control finishing spray with superior hold and ultimate brushability
• Offers 24-hour control and humidity resistance
• No residue or flaking
• Fragranced with Orange, White Flowers, and Sandalwood
THE TECHNOLOGY
THE SCIENCE INSIDE
BIG BLOWOUT
Silk
Vitamin E
ONE UNITED
Lactic Acid
Coconut Oil
Sulfate-free
Paraben-free
CONTROL HAIRSPRAY
Vitamin B5
Vegan Formula
Two Hair Holding Polymers
DISCOVER THE BIG & CONTROLLED BLOWOUT SET
HOW TO USE THE PRODUCTS IN THE THE BIG & CONTROLLED BLOWOUT SET
To use, apply a medium amount of Big Blowout through damp hair and incorporate throughout from root to ends. Then, use your blow dryer and round brush to blowout hair for a bouncy, smooth and shiny style.
Use One United with all your haircare and styling favorites.
1. Alone - apply after cleansing or to refresh hair between washes
2. With a rinse-out treatment - apply after cleansing and before rinse-out treatment
3. With a leave-in treatment - layered after cleansing
4. With a styling product - apply before or after styling
TIP: When layering, always apply the lightest product first which is typically One United.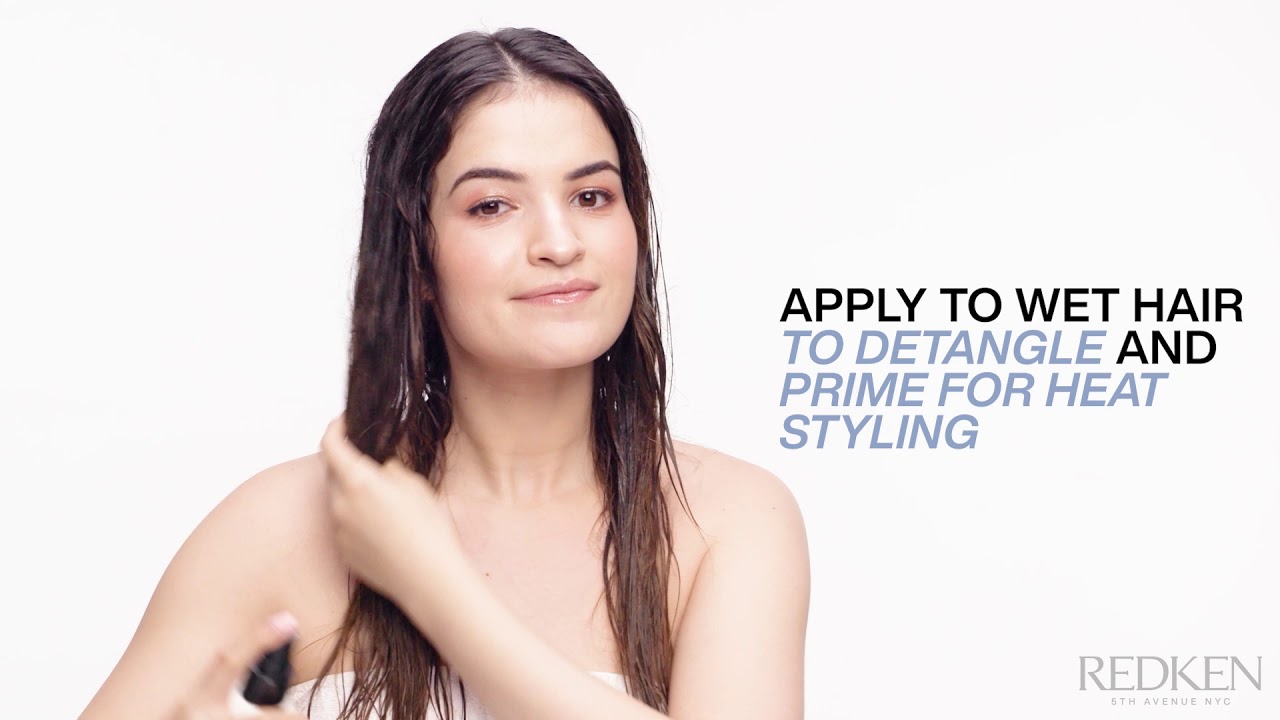 REDKEN PRO REVIEW
I LOVE THE CONSISTENCY OF THIS FORMULA. IT GIVES GREAT GRIP FOR SMOOTH AND SLEEK BLOWOUTS, AND HEAT PROTECTION. I love to use Control Hairspray by simply spraying on a large tooth comb to comb out a large barrel iron set to create a wavy textured undone look for lasting memory.


One United is super versatile! I use it with other products to dilute the hold/control. In the past I've used it to spray on the neck before I use my straight/feather razor when I clean the hairline. Works perfectly.